FASHION
POPEYE "CITY BOY'S BLUES"
Exclusive Products on Sale From 7th to 13th of July at Isetan Shinjuku and Online.
2021.07.09(Fri)
In commemoration of a newly published book"CITY BOY'S BLUES", we've created some special products only available for the exhibition from 7th to 13th of July on the 1st floor at the main building of Isetan Shinjuku.
The serial column, which is written by the editorial staff of POPEYE magazine, started from March 2015. Up until January this year, each essay was featured with an illustration by a renowned cartoonist Yoshikatsu Ebisu, and a book which comes with the selected 61 stories has been published on April this year.
At the event on the 1st floor at Isetan Shinjuku, more than 50 pieces of original illustration from Ebisu will be exhibited, accompanied with some exclusive products.
Perfect T-shirt for Melancholic Summer.
We've selected four memorable illustrations from the previous 71 works for 6 years. : "Phone on the train", "How to behave while driving", "Mystery of "modern something" "and "Various types of bills" .
The size of the print is not too big so they don't stand out too much.
On the back neck, the titles and tags with the face of the character, Melancholic guy, are printed.
¥5,500, / L・XL sizes
This is the 'T" lettered cap that the Melancholic guy wears in the illustration, and the colors and the letter are exactly same as the original. We've added navy, and each edition has an embroidered face of the guy on the left back.
¥6,600 / Free size
Adding an Aromatic Sense to Your Lonely Heart.
It's a square shaped bandana with geometrically arranged faces of Melancholic guy, and simply by watching it, you might being to forget bad memories.
You may hang it onto the wall or put it into your back pocket every day. Good fo a gift to your friend who is starting a new life in a new location.
The quality is also great: silk screen print.
¥2,200 / 50 × 50 cm
A Little Melancholy to your Everyday Life.
Stickers with the four pieces of illustration and Melancholic guy's faces featured. Each size of the prints is slightly different, and we found this sort of craftsmanship touch is what makes Ebisu unique.
Good for mobile phone cases so you can be with the one any day and any time. (The pic is iPhone 11 Pro).
¥440 / 5 pieces: ¥1,760
We found that those are even greater when being worn and carried out.
Please also check the following pics!
T-shirts will need to be pre-ordered on the website.
We have plenty of them so please feel free to check the website especially from overseas.
At the exhibition event, some T-shirt samples will be displayed so you can pick up and check them out.
The details such as sizing, delivery schedule and other notes as well as any inquiries will be on the Isetan website.
It doesn't matter if you are a regular reader of ours, or completely new to the magazine.
Let's just enjoy the world of "CITY BOY'S BLUES"!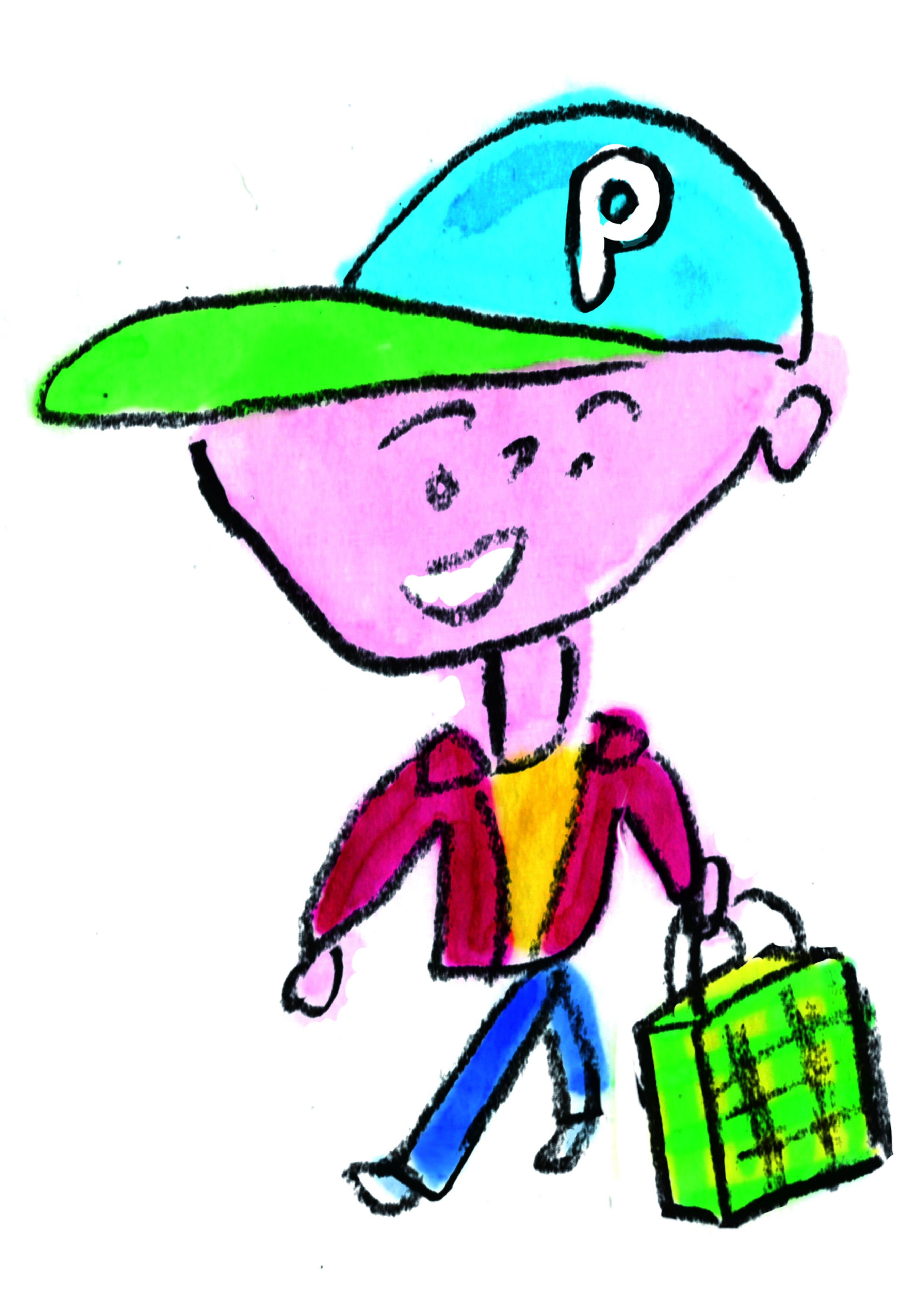 POPEYE appears at Isetan!
The exhibition is held from 7th to 13th of July on the 1st floor of the main building of Isetan Shinjuku.
There will be many other things to appear at the venue, such as  exclusive collaboration products with various artists,  so please check them out on the Isetan website.
The venue is open from 10:00am to 8:00pm.
Let's just enjoy the world of "CITY BOY'S BLUES"!